UNPRECEDENTED AW21 - Prodigious Half Jacket
Remarkably or impressively great in extent, size, or degree. That is the Prodigious Half Jacket. Polka dots make everyone happy and colourful, large faux fur polka dots take it to the next level. Add this detail on the kooky and uber stylish half jacket style and suddenly it's an explosion of exuberant joy! Sorry darlings, it won't keep you warm when you are outside in mid Winter but this style is just the bomb for all other occasions. Get your polka dots on beauties!
A formal tailored male-cut half jacket. Features colourful polka dot patchwork with the collections beautiful soft faux furs. Lapel on front & back of jacket & top sleeve is in black fox and the under sleeve is in short pink fur. The half jacket is lined with a silver satin and closed with release belt buckles and fluoro webbing.

Details can be customised to suit. There are multiple faux fur options for this Collection which can be substituted in this piece depending on availability and the details can be made with either the black fox or white yeti.


All Gun Shy garments are lovingly handmade with fierceness and care. Each one of a kind garment is individually made with mantras & meditations of love & peace poured into them. Gun Shy believes this manifests goodness, power & awesomeness into the wearer. Each glorious piece is a unique timeless wonder, one of a kind garment that uses pain staking complex pattern making and construction. To own and strut in a Gun Shy garment is a powerful thing, a secret which all Gun Shy owners know. Come join us.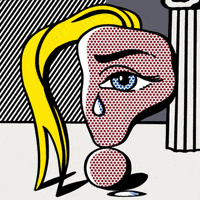 Great layby terms also available on all Gun Shy pieces - contact us at gunshydesign@gmail.com if you wish to arrange a layby.

FREE SHIPPING

Main:
Faux Fur: Modacrylic
Lining: Polyester
The models for the Unprecedented Collection are local Melbourne fabulous Drag Artists. Gun Shy celebrates these beauties talent and fabulousness. All HMUA & styling is artists own performance personas.

PHOTOGRAPHER: Evan Fowler @e.f.p.photography
MODELS: Ruby Slippers & Cerulean @rubyslippers @ceruleanuwu Ruby wears @discountuniverse 
ACCESSORIES: The Koorie Circle @thekooriecircle Bangle: @alexandrablak