DREAMLAND AW20 - Dreamland Seuss Scarf
Here at Gun Shy, in the dark, crazy rollercoaster & uncertain Corona times, we've got you covered.
We're here to bring you senseless, unbridled joy, fun & colour to brighten up your world with the Dreamland Collection.
The one and only spectacular Dandrogyny models the The Dreamland Seuss Scarf.
This wildly wonderful colourful scarf comes in x3 lengths.
Super Long - 2.55m - $250 
Long - 2m - $200
Wonder child - 1.5m - $150 
This is a deliciously bright scarf for super fun times. Just choose the length below and proceed to checkout!
All Gun Shy garments are lovingly handmade with fierceness and care. Each one of a kind garment is individually made with mantras & meditations of love & peace poured into them. Gun Shy believes this manifests goodness, power & awesomeness into the wearer.  Each glorious piece is a unique timeless wonder, one of a kind garment that uses pain staking complex pattern making and construction. To own and strut in a Gun Shy garment is a powerful thing, a secret which all Gun Shy owners know. Come join us. Are you ready to Stop Traffic.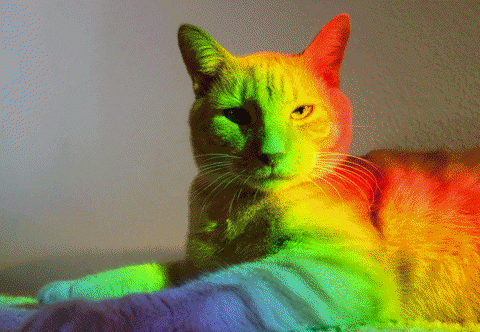 Great layby terms also available on all Gun Shy pieces - contact us at gunshydesign@gmail.com if you wish to arrange a layby.
FREE SHIPPING
Main:
Faux Fur: Modacrylic
PHOTOGRAPHER: Evan Fowler
MODEL: Dandrogyny
STYLING: All garments are Dandrogyny's own styling. Orange Dress made by James Andrews.
ACCESSORIES: Alexandra Blak - perspex jewellery, Danielle Lower - orange belt